Small Business.
Big Ideas.
With a curriculum designed by Babson College, the nation's top-ranked school for entrepreneurship, you'll undergo an intensive multi-week business education program with like-minded small business owners and receive one-on-one business advice while learning valuable skills to help you grow your business.
50 States
+ D.C. & Puerto Rico
50%
of Graduates
are Women
40%
of Graduates are
People of Color
Small Business
Big Opportunity.
Small Business.
Big Impact.
With world-class educators and business advisors, you'll participate in collaborative classroom discussions, peer learning exercises, and skill-building and experiential applications, all designed to help you grow your business.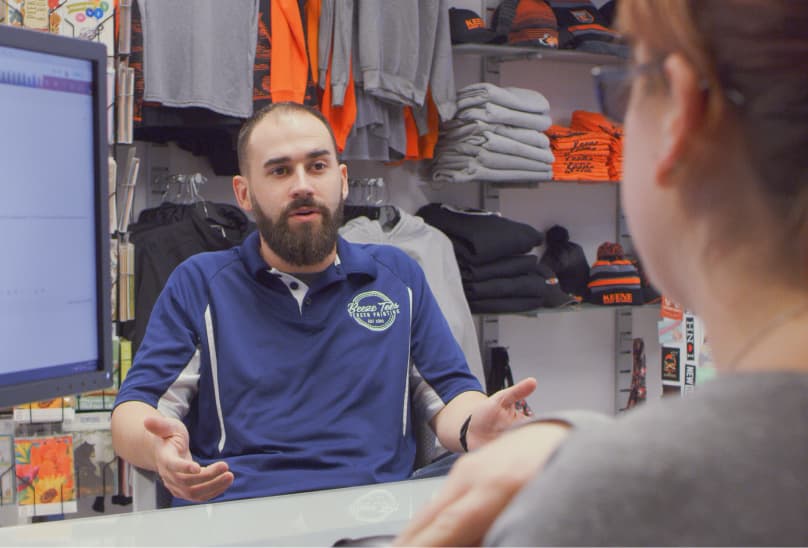 Are You Eligible?
Goldman Sachs 10,000 Small Businesses is designed for business owners who are passionate about taking their business to the next level. We look for applicants who are poised to grow and create jobs in their communities. Take our eligibility quiz to determine if you meet the criteria for the program.
Are you an owner or co-owner of the business?

Has that business been operating at least two years?

Does your business have revenue of $75K or more in one of the past two fiscal years?

Do you have at least two employees, including yourself as the owner?

You're Eligible for the Goldman Sachs 10,000 Small Businesses Program!

Enter your location below to see which of our programs you qualify for: our online-based National Cohort or one of our in-person regional cohorts.

Based on the location you entered, you qualify for our in-person . Apply now or use the See Location Details button for more information on your program.

You Are Not Eligible for the Goldman Sachs 10,000 Small Businesses Program.

Unfortunately, you are not eligible for the program at this time.

However, we would like to keep you in the loop and share information on program updates. Please fill out the form below.

Thanks! Your Information was Sent Successfully.

We'll keep you up-to-date on important program news, and we sincerely appreciate your interest and your commitment to driving the success of small businesses.
Contact Us
If you have any additional questions or need more information about the program, use our contact form to get in touch with an administrator. To start, select the option that best describes you. Then, complete the form to submit your request.
Form Disclaimer Language:
This form is intended for general inquiries about 10,000 Small Businesses. Please do not include any confidential or sensitive information about yourself or your business. Our program partner, ICIC, will review and respond to inquiries submitted using this form. To the extent your responses include any personal information, you acknowledge that such information is subject to the Goldman Sachs Privacy Policy and the Goldman Sachs Web site Terms and Conditions of Use.
Fields marked with an asterisk(*) are required
One or more fields have an error. Please fill out required fields and resubmit the form.
Thank You!
Our administrators will review your request and get back to you shortly.
"Thanks to what I learned from the Goldman Sachs 10,000 Small Businesses program, we've done more business in the last six months than the last three years."

Angelica Rivera

Play Video

"Going through the program has opened my eyes to a lot of new ways of thinking. I learned how to improve pricing, negotiating, delegating, and leadership."

Miguel Guajardo

"With advice from professionals who have been there, I'm now taking advantage of opportunities I didn't even know I had."

Rys Powell