100% Funded by the Goldman Sachs Foundation – $0 Cost to Participants
12 Weeks of Intensive Learning, Networking, and Mentorship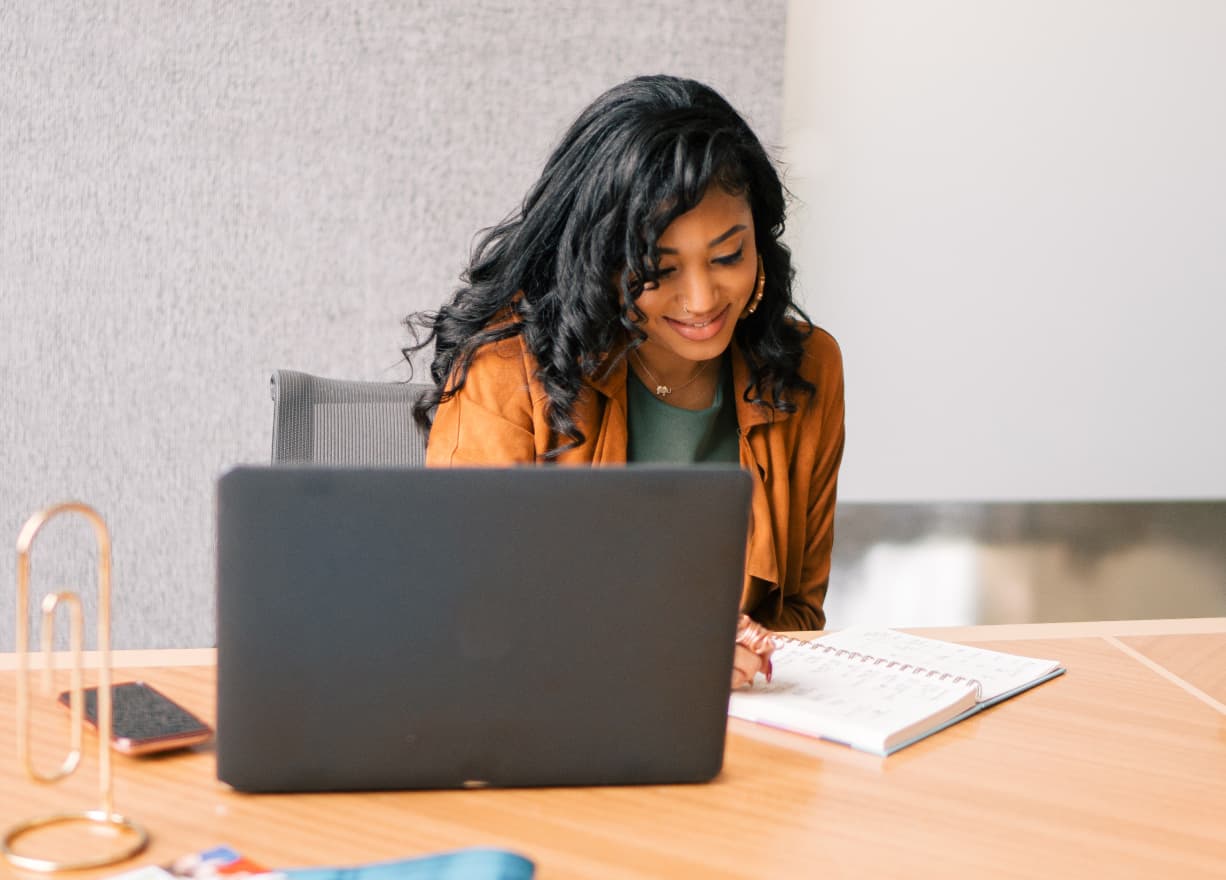 10 Hours Per Week of
In-Class Instruction
22 Program Locations
(21 Local + 1 National)
Our Curriculum
Over the course of the program, small business owners will gain the skills needed to recognize new opportunities, embrace practices that increase business growth, and ultimately develop a customized growth plan for their business.
Topics Include
Vision & Strategy
Create opportunities for business growth through innovation and identifying viable new business concepts.
Money & Metrics
Understand financial and operational realities and forecasting methods to plan and monitor growth.
Leadership & Results
Learn how personal leadership styles influence your team and business, and ways to enhance your leadership skills.
Management & Hiring
Determine the practices for recruiting, hiring, mentoring talent, and developing a positive culture that reflects your values and goals.
Marketing & Sales
Learn the fundamentals of marketing including identifying the target segment/customer, and then developing an effective strategy (e.g., digital marketing, social media, etc.) to reach them.
Operations & Technology
Evaluate your current processes and use technology to improve efficiency and profitability.
Planning & Forecasting
Assess the predictable and unpredictable problems associated with growing a business.
Clinics Include
Financial Statements
Learn how your financial statements are created and apply simple tools to evaluate performance.
You are the Lender
Review small business loan applications to understand red flags and see the necessary financial documents.
Negotiations
Practice true negotiation dynamics and develop effective strategies to create value through collaboration
Legal Considerations
Meet with local attorneys and discuss the many various legal challenges facing small businesses today.
Alumni Testimonials
"We're more strategic now about how we expand. We have a process map for growth in place that we didn't have in place before."

Izaah Knox
"Everything is happening so fast since completing the Goldman Sachs 10,000 Small Businesses program. I love waking up, thinking about the business… what's my next step?"

Robin Holmes
"Obstacles, to me, are challenges that I'm going to have every day. The Goldman Sachs 10,000 Small Businesses program helped me to meet those challenges and take them head on."

Suzanne Foley
"The program showed me – nobody else knows all this stuff either. We're all asking questions, we're all trying to figure it out."

Jenny Steffensmeier
Next Steps?